Where, When, Who, and How…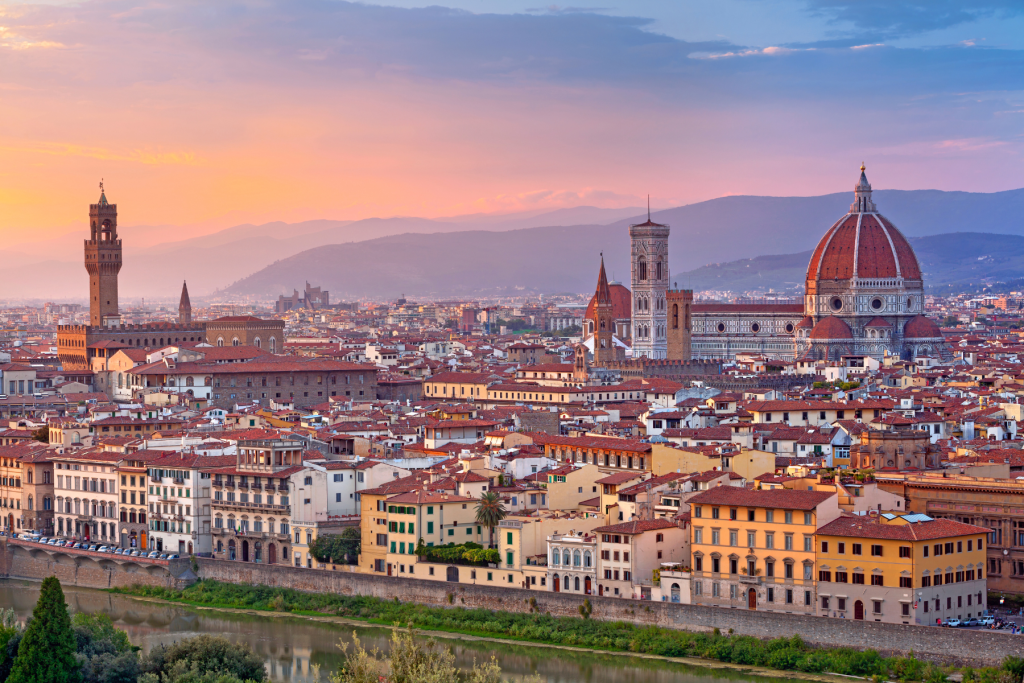 The IndieUnconference Europe will take place October 2nd-5th in one of the most beautiful cities on earth: Florence, Italy. Known as the birthplace of the Renaissance, Florence is a living museum of art and culture. H
Who
The Indie Unconference is for authors at any stage of their career from any genre or background. Whether you're just starting out or a seasoned pro, this event welcomes you with open arms. Stay tuned for our upcoming lineup of Guest Moderators, whose expertise and insights will contribute to your Unconference experience.
The Venue
This year's unconference will take place in the Cinema Paradiso at the gorgeous 25Hours Hotel, Piazza San Paolino. The 25Hours Hotel is located just blocks from the Santa Maria Novella central train station in Florence, so arrival at the conference couldn't be easier. The hotel has rooms available, so you can either book a room there or in one of the many hotels or guest rooms located within a 5-minute walk from the location. Plus, there are endless bars, restaurants, and trattoria nearby for a quick lunch or dinner.
The Whens and Hows
Each morning, we will meet at the Cinema Paradiso to discuss what is on our minds that day – to exchange ideas and to determine our desired focus for the afternoon. Each afternoon, we will have two or three breakout sessions, where authors can form small groups to discuss whatever came up in the morning sessions. An example could be one break-out group focused on Facebook Ads, another on AMS, and another on Productivity or List building – the agenda is really up to you! In addition, experts will be available to answer your questions in a breakout or private one-on-one sessions.
Wednesday, October 2nd
7.30 pm – Welcome 'Apericena' reception.
Thursday, October 3rd
9.30 am – 5.30 pm – Indie Uncon discussions (exact timetable TBD)
Friday, October 4th
9.30 am – 5.30 pm – Indie Uncon discussions (exact timetable TBD)
Saturday, October 5th
9.30 am – 5.30 pm – Indie Uncon discussions (exact timetable TBD)
8.00 pm – Indie Unconference Closing Celebration Dinner
There will be complimentary coffee breaks morning and afternoon, where authors are invited to mingle and chat amongst themselves.
This is simply a loose schedule to give you an idea of how this works and what to expect.